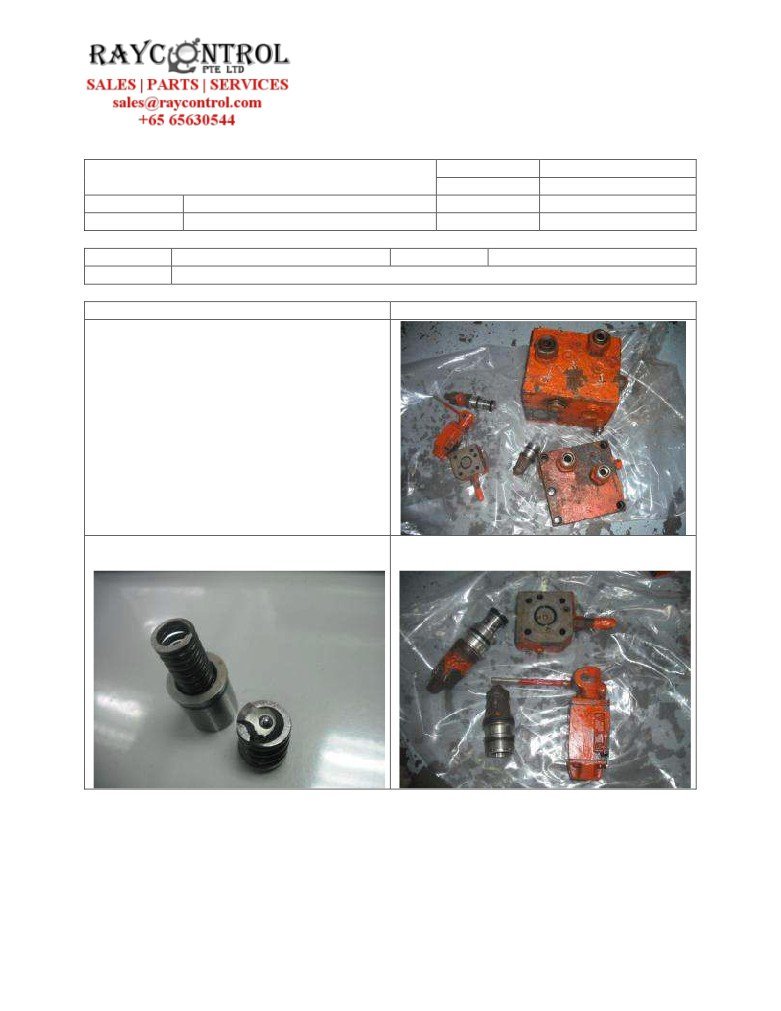 PUSNES Control Station to repair
WORK CARRIED OUT/DESCRIPTION
Collected control station from other contractor on
instruction of attending superintendent.
Found control station in dismantle condition.
In 02 halves and many loose internal parts.
Informed superintendent unable to carry out
repair and there are too many missing parts.
On insistence of super, collected a second batch of
loose parts from other contractor.
On inspection found still unable to repair as
sensitive internal parts like spools, springs etc are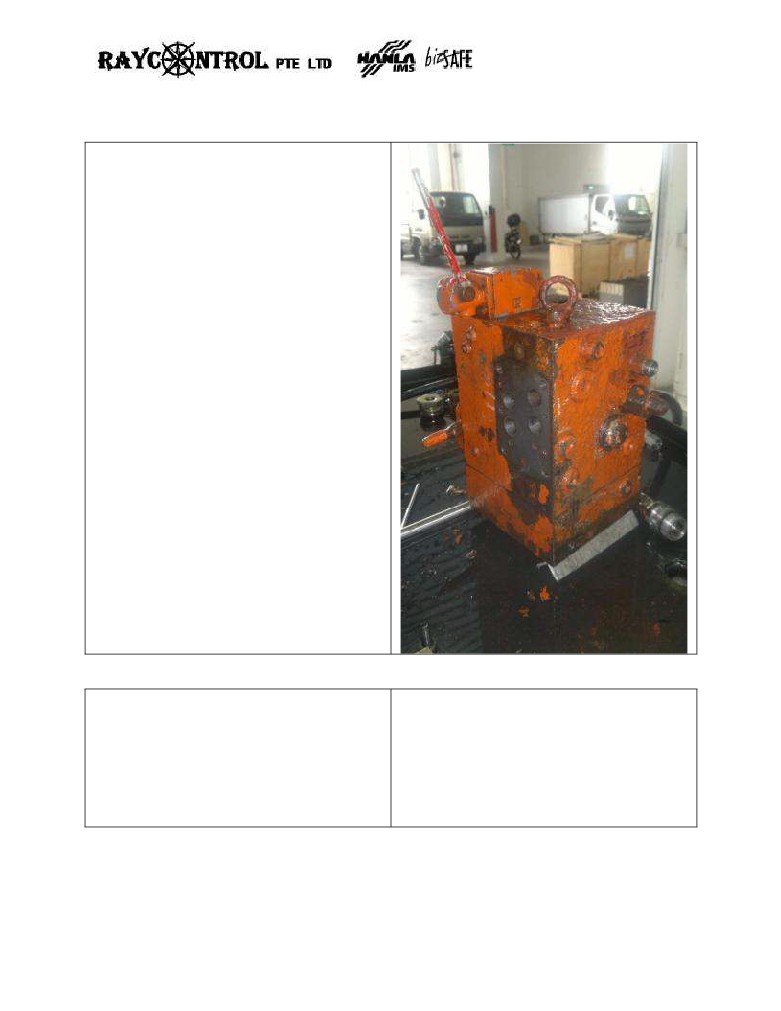 7 TOH GUAN ROAD EAST #0507 SINGAPORE 608599
Company Reg No : 198602637N GST Reg No: M200745370
On insistence of super, agreed to help out
Complete lay out of control block parts. Piece
together all parts that's useable and sort out those
Have to backtrack and study tediously every
control block channels and plan out internal
bypasses and modification.
Each and every one bypasses or modifications
carried out with each testing and finally
Renewed 01 main directional valve and
Tested 250 bar satisfactory.
01 No Main Directional Valve C7J30
01 No Counterbalance Valve